Toronto is a city full of opportunities, but also full of potential expenses. Therefore, it really does pay to work out how much your ideal income matched with your costs of living in the region might be. For example, is $200k a good salary in Toronto?
If you earn $200k in Toronto, you earn more than 222% over the average person in the city. It breaks down roughly into an hourly salary of just over $102.
However, there's always a few different variables to keep in mind, and in this guide, I'll take you through why $200k is such a beneficial wage to keep while living and working in Toronto and how you may even be able to achieve it.
How much is a $200k salary after taxes?
Living in Toronto, a $200k salary is subject to income tax (including EI and CPP premiums) of around $72,500. That means you'll take home between $120k and $130k each year on average. Of course, taxation may change from year to year, so always check the latest figures if you're starving to save.
What is the cost of living in Toronto?
Expenses for Torontonians can really be broken down into two major categories – housing & everything else. The stratospheric cost of real estate in Toronto (and Vancouver) means housing costs are disproportionately high when comparing with other major cities like Montreal, Ottawa, or Calgary.
Your benchmark for cost of living in Toronto really depends on your living situation and lifestyle. At present, you're likely to spend upwards of $5,000 per month as a family of four in the city, but this is before rent.
As a single person, this is likely to fall to around $1,400+, again, before rent. Therefore, as a single person in Toronto, a $200k salary will certainly go far – and will help you to save and invest.
If you want to fund a family of four in Toronto, let's take an average three-bedroom home rental cost of $3,000. That means you'll need to have at least $8,000 spare each month to keep your household running. And at this point, you don't have anything to put aside for rainy day just yet.
Between two, that's $4,000 per adult. So hypothetically, you and a partner, each need to earn $48,000 a year after tax to afford to live in Toronto. On a before-tax basis, this equates to an annual salary of $65,000 or $31.25 per hour on a full-time basis.
As a single person, let's assume rent and living costs pitch you at $4,000 per month. After tax, you'll need to earn at least $48,000.
Remember that a salary of $200k in Toronto has a take-home value of around $120k at lowest. As a single person you're earning more than double what you need to, and the same applies if you're a partner in a family home of four. It's a comfortable wage!
What is the median salary in Toronto?
On average, someone working and living in Toronto will make between $39k and $40k a year before tax. Generally, you can expect to start earning money at entry level on a wage of $33k.
However, research suggests that the 'ceiling' is around $140k when it comes to the most talented individuals in the city. That's not to say you can't make more than $140k living in Toronto, but $200k isn't an average wage even by a long stretch of the imagination.
What are some of the best-paid jobs in Toronto?
According to Grabjobs, your best chance of earning $200k in Toronto is to work in healthcare or specialist surgical theatre. However, there are a few other industries you'll likely want to look into if you don't want to become a surgeon any time soon!
Here's a quick breakdown of the most financially lucrative roles available to Toronto natives right now.
Surgeon
Surgery is sensitive work, which is why it's so handsomely paid. It's thought you could earn up to $190,000 before tax in Toronto, which goes above the ceiling suggested above, but it's close to the magic $200k.
Becoming a surgeon is going to take years of intensive medical school study and practice on-the-job. Therefore, if you want to start earning these figures in the city, you'd better enrol fast!
Medical Director (MD)
The higher you scale the ladder in Toronto's healthcare industry, the more money you'll command. It's thought that MDs working in the city can expect salaries of around $300k before tax, which goes above and beyond the $200k benchmark we've been discussing.
Again, getting anywhere near MD level is going to require years of time, training and dedication on your part. If you're interested in healthcare and really want to earn this level of salary, it's time to get training.
Legal Director
As it happens, law is similarly lucrative for high salaries in Toronto. If you're heading up legal services, you're likely to take away more than $130k per year before tax applies. That means you still have some money to make up if you want to take home $200k, but it's work that's well paid nonetheless.
It should be pretty clear that to command $200k or close to it in Toronto, you really need to work in specialist and highly skilled industries. The people we all rely on for legal representation and medical care work extremely hard – and have lives in their hands. Therefore, the high salaries are certainly worth their efforts.
Finance
Toronto is the financial capital of Canada and consequently there is a bustling financial sector in the city. If you fancy a job in the capital markets or in investing, positions related to Investment Banking, Sales & Trading, Equity Research will fetch you the big bucks. Even relatively junior employees in Investment Banking can make it close to the $200k mark of annual compensation, however be prepared to grind out the long hours!
Corporate Leadership or Business
Many companies have their Canadian or global headquarters in Toronto and the surrounding region. If you work your way up the corporate ladder and find yourself in the C-suite, you could be making well in excess of $200,000 per year.
Similarly, operating your own business may give you a great shot at getting in to the same leagues as more fancied jobs. As corporate tax rates on smaller business in Canada are very favourable, you could easily be earning the equivalent of a $200k salary by only pulling in net earnings of around $125k. Talk about a loophole! There are numerous privately owned businesses in the GTA, so you can be sure there are many people who earn $200,000 or more!
Is $200k enough to live on?
If you make $200k in Toronto and are either a single person or a partner in a family home of four, you have more than enough money to live on – and even save.
That said, your personal circumstances are always likely to dictate whether or not the Toronto lifestyle is even feasible for you. Let's break down some important categories to keep in mind before you make a move to Ontario.
Where in Toronto do you live?
The neighbourhood you live in will, of course, dictate how much money you need to earn to live comfortably. As discussed earlier, the price of housing in Toronto has risen to astronomically high levels – some say unsustainable levels – and this means your income will dictate where you can live.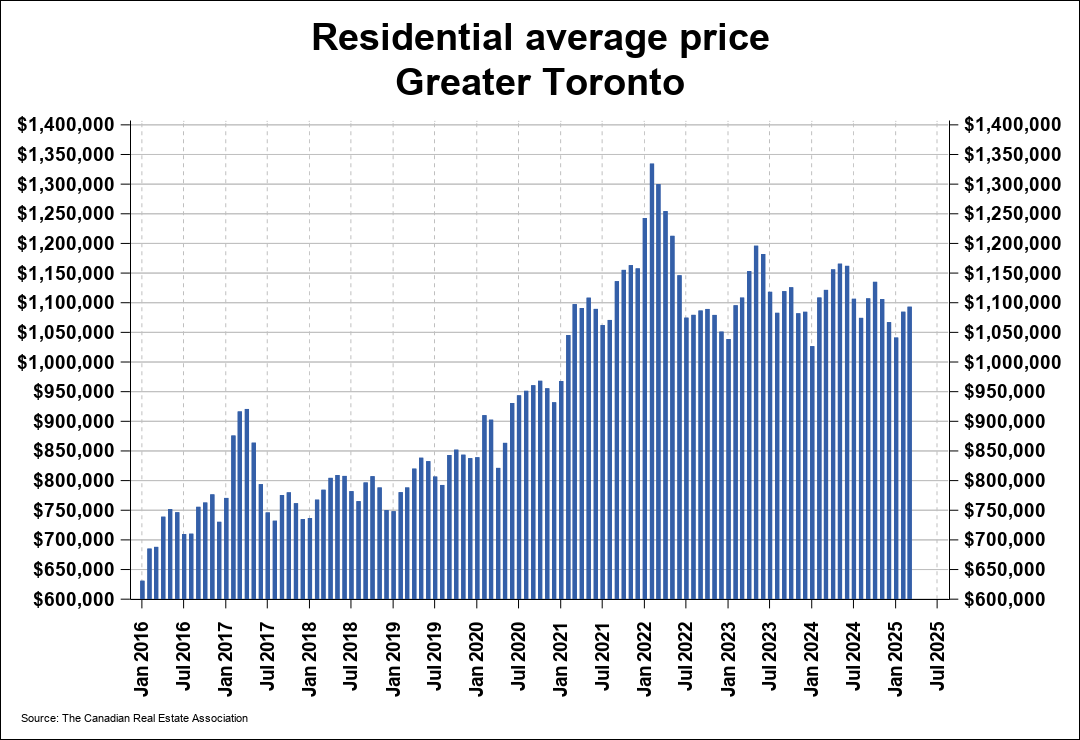 For example, the most expensive areas in Toronto for couples and families right now include Yonge-St. Clair, Yonge-Eglinton, Rosedale, Summerhill, or High Park.
If you'd like to raise a family in core Toronto, on average, you're looking at millions of dollars for a reasonable home here. But, the area is highly desirable – replete with townhouses and restorations.
If you want cheaper real estate ownership or rent, be prepared to move to the outskirts of the GTA. Those boundaries are rapidly expanding too, so with each passing year, you have to move further away. Just around 10 years ago, Oakville would have been considered far; but now many people consider Hamilton to be in the GTA!
Do you have debt?
Ultimately, you should always pay off debt before you start saving and investing. Consider your student loans, bank debts, credit card payments – all are going to stand in the way of you earning $200k and living comfortably in Toronto. So, make sure you pay off any and all money due – as best you can – before taking on more mortgage credit.
That said, many people live comfortably in Toronto while owing money to various creditors. The average national debt per family is around $38k according to Debtcare – referring to an average family debt of around $40k in Toronto specifically.
It's safe to say that economic issues and rising costs in the area have exacerbated credit dependency in recent years. If you earn $200k a year, you'll likely have more than enough to wipe out the average individual family debt.
Do you have any people dependent on you?
The more people you care for – children, for example – the more your cost of living is going to increase. Throughout this guide, I've referred back to costs applying to a family of four. As it happens, just over 20% of households in Toronto hold families of five people or more.
That means the average household size is around 2.4 people – meaning the costs we've examined here may actually work out lower for most people living in the city.
That said, if you have a family larger than four people, you'll need a bigger home, and the cost of raising each child significantly increases your household budget over time. It's thought, based on a child leaving home at 18 years old, you'll need to account for $13k per year per person. That's $26k extra you'll need to earn on top of our rates above if you have a family of six, for example.
Is it worth living in Toronto?
Toronto has plenty to offer single professionals, couples and families. As it happens, you likely won't need to earn $200k to live comfortably here, though if you'd prefer to live in one of the more upmarket neighbourhoods, a higher salary is sure to be an asset.
If you're not a big city person, a recent trend has also been of outward migration to cheaper destinations in the Maritimes, Alberta, and elsewhere in Ontario. The cost of living in those regions is significantly lower – mainly driven by lower real estate costs – but the availability of jobs can be an issue. The latter is what leads to such a high concentration of people in the GTA, despite all its drawbacks such as heavy crowds, traffic, long commutes, etc.
Remember, too, that financial values and taxation will change from time to time – so always check your regional rates.
by Andrew Garcia
Andrew, an alumnus of South Florida State College, loves finance, fintech, and coding. When he's not crunching numbers at the bank, he's passionately writing about personal finance and building calculators for PFF. See more.